Annual Koats 4 Kids Coat Drive
November 15

-

December 10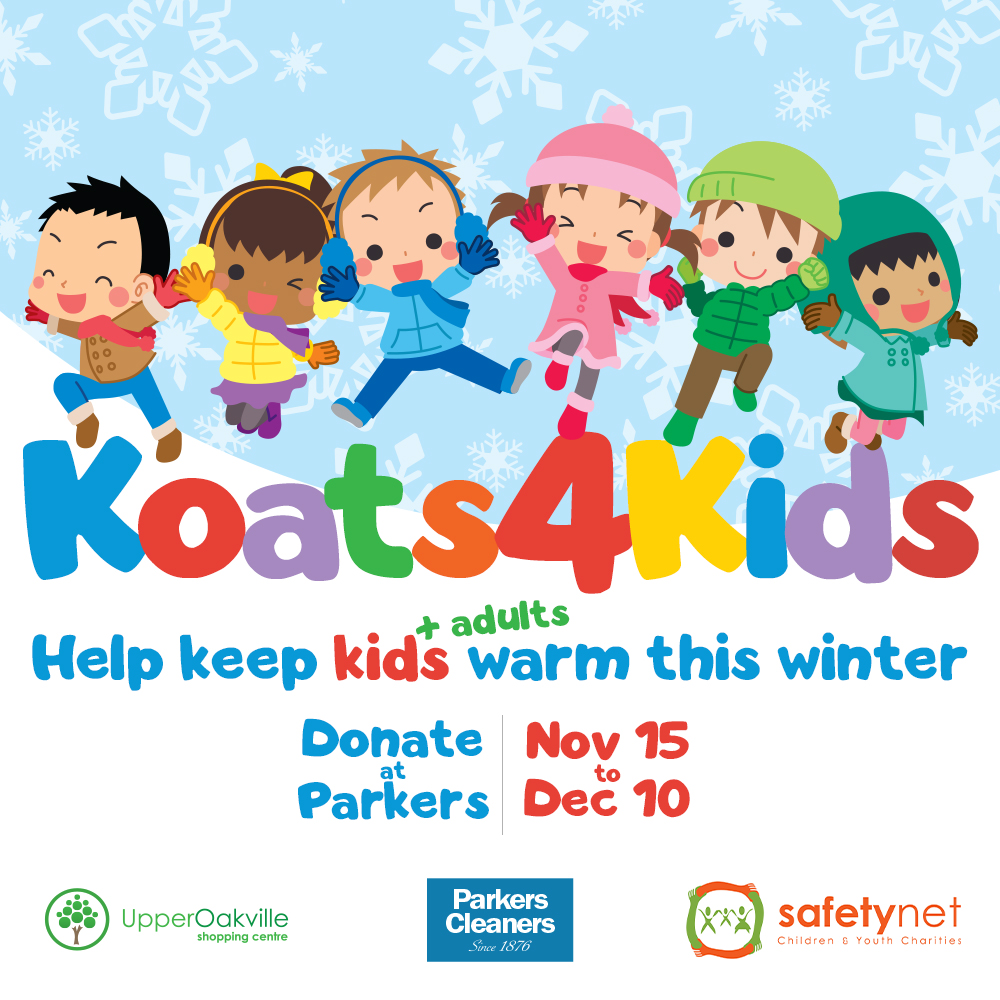 It happens every winter season, parents head to the closet only to discover that their kids winter coats no longer fit, yet again. What are they feeding those kids? Must be something in the KD.

Unfortunately, buying new winter coats is just out of reach for some families. We know Hand-me-downs can only be handed down so many times before they become put-me-downs.

This winter season, please consider helping those in need by going through your closets and looking for any gently used kids winter coats, snowsuits and snow pants.

From Nov 15th to Dec 10th, please donate gently used and new kids winter coats to Parkers Cleaners at Upper Oakville Shopping Centre. Gently used and new adult coats are also gratefully accepted!

Your donation will be safely cleaned and delivered to Safetynet Children & Youth Charities for distribution to those in need this year.