Luci Boutique 1st Anniversary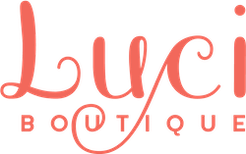 Luci Boutique 1st Anniversary Sale-A-Bration May 4-6.  Create the perfect spring look with 20% off.
At Luci, we believe "Your style is your signature" and we are here to help you to complete a wardrobe that is uniquely you.
​Our store is conveniently located in the Upper Middle Shopping Centre bringing the latest in fashion trends right to you.
​Luci carries a variety of designers so no matter your clothing personality, we've got you covered.  ​If you would like to update your wardrobe, there's nothing we love better than helping you to put the perfect outfit together.​ Luci gets new shipments every week; so don't hesitate to visit us often!