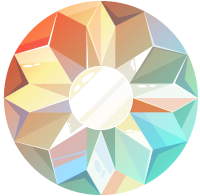 The term "med spa" refers to a unique fusion of a traditional spa and a medical clinic. They focus on offering services that are uncommon for a typical day spa. Specialists Isha Lakhina and Harjit Dulai go above and beyond to provide more than your typical pampering experience at SkinSutra Med Spa in Upper Oakville Shopping Centre. Their objective is to give each of their clients the individualized care that their skin truly desires.
Experience A New You
The SkinSutra team, which consists of registered nurses, aestheticians, and medical professionals, is devoted to ensuring that their Oakville clients feel stunning on the inside and out. They offer a wide range of treatments and therapies designed to enhance their clients' looks and make them feel their best. These services include:
Injectables perfect for those looking to add volume, minimize aging signs, and achieve an overall facelift look.  

Laser hair removal treatments to remove unwanted hair follicles from clients' legs, arms, underarms, and other areas. 

Facial rejuvenation treatments that help boost collagen production to can help reduce wrinkles and fine lines and other amazing benefits.

AND MORE.
Their clients' skin appears younger and healthier thanks to their non-invasive services. Not to mention providing a space where men and women can come to relax their minds, body, and souls.
Specials Happening Now
August brings new specials on treatment to help you feel new. This August, Upper Oakville's  SkinSutra is offering deals on three treatments. Vaginal Rejuvenation that includes a 3 treatment deals. Brazilian laser Hair with an unlimited deal for one year. Upper Oakville SkinSutra is aslo offering a special on their HydraFacial Signature and Dermaplaning.
Discover the rejuvenating benefits of Medical Spa treatments at Upper Oakville Shopping SkinSutra Meds Spa. Whether you're seeking relaxation or targeting a specific concern, schedule an appointment now by clicking here.