Store Hours
| | |
| --- | --- |
| Mon | 1:30 PM - 8:00 PM |
| Tue | 1:30 PM - 8:00 PM |
| Wed | 1:30 PM - 8:00 PM |
| Thu | 1:30 PM - 8:00 PM |
| Fri | Closed |
| Sat | 11:00 AM - 3:00 PM |
| Sun | Closed |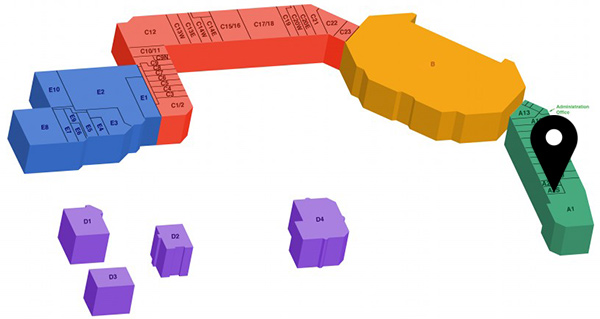 NOW ENROLLING FOR 

SEPTEMBER
It's Back to School season- start the school year off right. Give your kids a great advantage by enrolling them in one of our award-winning tutoring programs for Math, English, or Science. See why so many parents prefer the Academy for Mathematics and English to keep their kids ahead of the class- read about our programs and testimonials below.
Boost Your Child's Grades With Tutoring That Works
At the Academy for Mathematics & English we provide top-quality tutoring and enrichment programs to students from preschool to Grade 12 and beyond! We are an organization with 28 years of international experience in assisting students.
We specialize in Mathematics, English, Chemistry and Physics. We also offer High School Exam Preparation.
The Academy for Mathematics & English was launched in Canada in 1993, with material that has been developed and improved upon by a panel of authors over the past 28 years. This is the first Academy location in Oakville.
Our mission at the Academy is to break through the learning barriers and maximize the potential of each student so they have the confidence and skills to realize their greatest dreams.
We assist a wide variety of students. These include those who want to maintain good grades through challenging enrichment programs, as well as those who are experiencing problems and need to improve their understanding of school subjects. The Academy uses a "Building Block" approach to learning. As one topic builds on top of the next, students master each topic before continuing. This ensures a fuller understanding of each subject or topic. Students work at their own pace at their own workstations, in a supportive, understanding environment, with no peer-pressure.
BEST LEARNING CENTRE IN OAKVILLE
Voted Best Learning Centre in Oakville by
Oakville Beaver Readers for 2012, 2013, 2014, 2015, 2016, 2017 & 2018!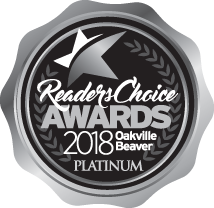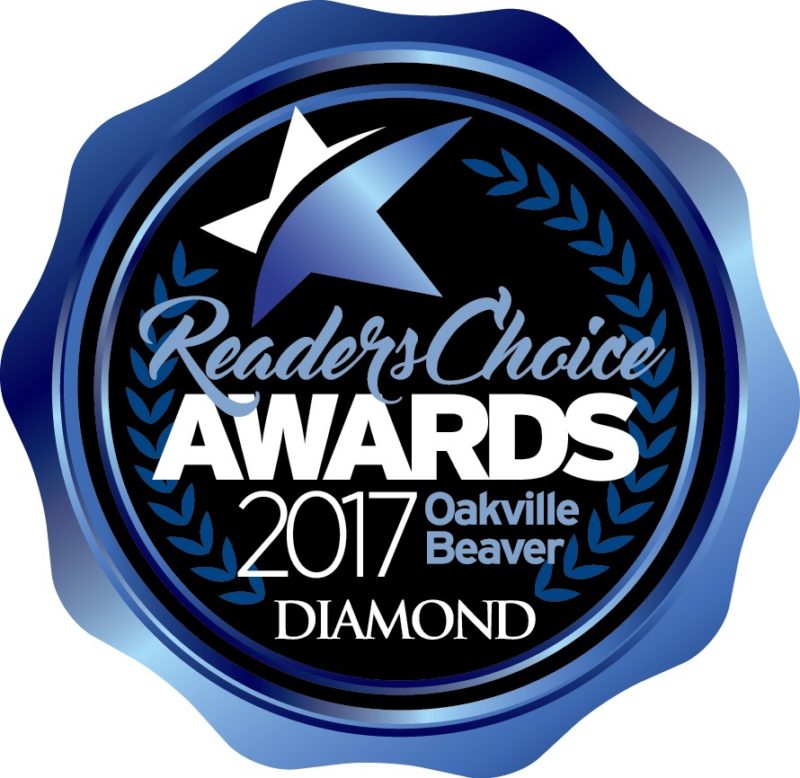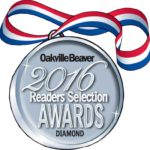 FEATURED PROGRAMS:
SUPER READERS
For beginning readers, our patented and proven program gets kids reading in no time! We work with grades Kindergarten (or younger) up to the Third Grade Reading Level with this easy-to-follow program.
Using a phonics-based approach, we work on all of the necessary skills of reading- decoding, fluency, vocabulary and comprehension. Find out how our program will get your child reading in no time!
LEARN TO CODE CAMPS (ELEMENTARY AND HIGH SCHOOL)
Our Learn to Code Camps are fun and intriguing summer camps which will keep your child busy during the summer but also build key analytical skills such as creativity, abstract thinking, memory, innovation and patience.
Our coding camps are divided into elementary, intermediate and secondary/advanced levels, focusing on Python- language.
The language of programming is best learned at an early age so that students can be predisposed to fundamentals such as Sequencing, Loops, and Boolean Expressions, all of which are taught in our programs!
JUMP START GRADE 8 TO GRADE 9 PROGRAM
For students looking to smoothly transition into high school. This preparation program covers Grade 9 Math material and helps make the transition into complex math courses that students will be having in secondary school.
ENGLISH ESSAY WRITING PROGRAM
Learn the proper rules for essay structure, including sentence and paragraph structure. Learn how to effectively communicate your thoughts, opinions and facts into an essay or report. Highly recommended for high school students as this prep course teaches a valuable life skill!
ADVANCED FUNCTIONS PREP PROGRAM
Intensive preparation for the Grade 12 Advanced Functions course.
CALCULUS AND VECTORS PREP PROGRAM
Intensive preparation for the Grade 12 Calculus and Vectors course.
COMBO ADVANCED FUNCTIONS/CALCULUS AND VECTORS PREP PROGRAM
Intensive preparation for both the Grade 12 Advanced Functions and Calculus and Vectors courses.
Grade 10 Literacy Test Prep Program
The Grade 10 Literacy Test is a required component of high school. Prepare for the test with our exclusive program.
EQAO (Grade 3/6/9) Prep
Ontario school students must complete the EQAO, which includes Math and English components for Grades 3, 6 and 9. We help students prepare by going through practice EQAO Problems and making sure students are adept with understanding them and solving them correctly. We also discuss test format and stratigies.
English as a Second Language (ESL)
For students and adults, we feature customized programs to help you learn English as a second language. Your needs may be focused on verbal or written communication, casual dialogue or another other specific issue. We work with different levels of speakers, and can assist you to achieve your desired level of English comprehension.
French as a Second Language (FSL)
For students and adults, we feature customized programs to help you learn French as a second language. We can focus on written or spoken French, dialogue or any other specific component. We can also assist school students with their French school work.
EXAM PREPARATION
The Academy for Mathematics and English is providing comprehensive exam preparation to all high-school students with any enrollment. Our exam preparation packages include information to help students prepare for their exams, just in time for course-end. We provide exam preparation for all Math, Physics and Chemistry courses. Call us now to learn how you or your child can do well on their exams this year!
HIGH SCHOOL CREDITS
We also offer high school credits through an established program with Canada e-School, accredited by the Ministry of Education in Ontario. You can find out more about our high school credits programs here.
FREE EVALUATION ($150 VALUE)
Our Academy features a FREE skill level evaluation ($150 value) to assess your child's strengths and weaknesses. The results of the evaluation are then used to create a custom-tailored program for your child. Creating this individualized program will allow our tutoring system to uniquely target your child's "skill gaps" and insure dramatic improvement in their level of understanding of the subject.
TUTORING THAT WORKS!
At the Academy your child will receive dedicated, caring attention from highly skilled and experienced tutors. Your child will receive the tools, learning skills and supportive assistance to dramatically transform their study skills, understanding, grades and confidence. The Oakville Academy is looking forward to helping your child improve their academic skills and increase their confidence with Tutoring That Works. Give your child a powerful advantage in school and come meet us!  View testimonials from real parents and students here.
Tutoring Gr K-12 Math, English, Science, French, Social Studies
Theory/Concepts, Application, Homework Help, Test Prep and Exam Prep
Enrichment
All grades and courses

Remedial Assistance
All grades and courses
Custom Programs
Ask about our custom designed programs specially for your child
TESTIMONIALS

"My daughter has been with the Academy for Math and English for a couple of years and it is a tremendous help and success to boost her needs where Math is a concern.  Their flexibility and determination to help each and every student is above and beyond their call of duty! Thanks for everything, thanks for the flexibility in hours but most of all, thanks for the outstanding personnel you have!"
– A.M., parent
"The Academy has been a huge help to me and has improved my grades by so much! My tutor Devan has been extremely helpful and has cleared all my doubts and helped me understand and like math more. I feel more confident in class due to all the support and help I get from the Academy. My experience at the Academy has been a pleasure and a great help."

– Mithanjali, student
"It is our pleasure to highly recommend your services to fellow parents. Our kids are in their third year at the Academy for Math & English. The tutors have been excellent and the results speak for themselves. Our daughter has progressed from average grades in elementary school to consistent honour roll in high school. Our son will be starting high school next year and will be well prepared having already improved his grades from average to above average. The Academy is even able to work with our kids in Science. In particular, they tutored our daughter in Chemistry this past semester. In today's competitive academic environment, we need to give our kids every possible tool to succeed. We believe one such tool is adding the services of the Academy for Math & English to your son or daughter's education plan. We plan to continue lessons for our daughter in her final year of high school as well as for our son as he enters his high school years."
– John, parent
"I looked at different tutoring schools before selecting the Academy. I have been impressed by the style and the way the teachers provide guidance to the students. It is just not about giving homework but the stress is in the basics, so that students learn and are able to apply knowledge learned into their assignments. I will not have any hesitation in recommending them to any parents."
– Raj, parent
"The Academy improved my daughter's grade in Chemistry by 10%, so I'm very happy with my choice to send her here for tutoring. The staff are very professional and keep me updated on her performance weekly."
– Francis, parent
"I would like to thank Devan for all his hard work in tutoring my daughter in Grade 12 Chemistry. He really knew the subject, and was able to help her with some difficult topics. She ended up with an 88% average in the course, which I think is fantastic! I would also like to commend your business for the contribution it makes to our children's education, and I wish you continued success."
– Reena Sandhu, parent
"Our daughter has been with the Academy for three years, during which time she gained confidence and improvement in her Math, English and Science marks. Since we saw the value in the Academy, we have kept her as a student since Grade 10 and we will keep her at the Academy until she starts University in the fall."
– Mr. and Mrs. Kevin Ooi, parents