Store Hours
| | |
| --- | --- |
| Mon - Fri | 7:00AM - 7:00PM |
| Sat | 7:00AM - 6:00PM |
| Sun | 7:00AM - 6:00PM |
Phone
905-844-2627
Fax
905-844-5009
Website





Order Now
Uber Eats
---
COBS Bread was launched in 2003 and has since grown to over 60 bakeries across three Canadian Provinces. COBS Bread is part of one of the most successful franchise bakery networks in the world – Bakers Delight. An Australian owned company; Bakers Delight has been in operation for over 30 years, with more than 700 bakeries across Australia, New Zealand, and Canada trading as COBS Bread.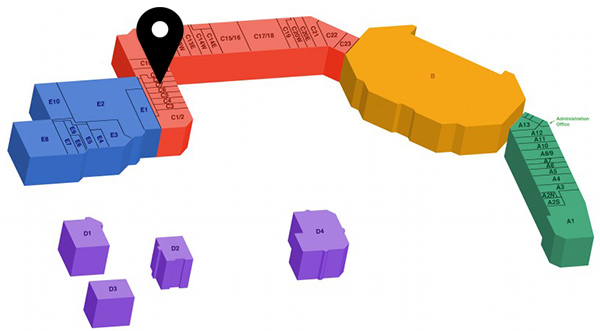 Over 2.5 million customers visit our bakeries each week. Every day, in every bakery, COBS Bread bakers create a range of traditional and gourmet breads. All products are baked from scratch, fresh daily on the premises. COBS Bread bakeries are distinctive in appearance, branding, product quality and customer experience. The company's philosophy underpins every action: Delightful Environment, Delightful Service, and Delightful Product.
Our Traditional Range of White, Whole Wheat & Country Grain has the advantage of no added dairy products and no added sugar! These loaves, bread sticks and rolls are prepared using sunflower oil, yeast, water, a pinch of salt, unbleached white flour for the White range and Whole Wheat flour for the Whole Wheat and Country Grain range.
Seeded Loaves and other Alternatives
This range is one of our most sought after. These loaves and rolls have a high seed content but they're not just for the birds! They include the Lekkerbrot, Soy & Flaxseed and of course the popular Cape Seed, packed with grains, sesame, poppy, sunflower & flaxseeds. Apricot Delight is worth mentioning in this category, as even though it is a sweet loaf there is no added sugar or oil. Delicious and healthy!
Continental Range
These loaves are all hand molded and like our White range are made from unbleached white flour, sunflower oil, yeast, water, and a pinch of salt. Pane di Casa and German Rye are characterized by a hard, chewy crust and dense texture while our Vienna's and Cobs all have a sharp, crisp crust with a lighter texture.
Sweet & Sinful
These products are your treat to yourself. They are made using again
unbleached white flour, yeast, sunflower oil, water and a little sugar; raisins and spice are also added in some preparations. Delicious toppings are added to complement the sweet bread dough. Our most popular are Apple & Walnut Logs, Blueberry Tea Times and Cinnamon Logs. Smaller products include Apple Scrolls, Cinnamon Buns and Custard Scrolls.
Cheese Indulgences
Using the traditional bread as a base, cheese, garlic and other surprises are added to create our range of Twisted Cheese Delights, savory buns, and an Aussie favourite, the Cheesy mite Scroll.