Store Hours
| | |
| --- | --- |
| Mon - Thu | 9:00 AM - 9:00 PM |
| Fri | 9:00 AM - 3:00 PM |
| Sat - Sun | 9:00 AM - 5:00 PM |
| Holidays | 9:00 AM - 5:00 PM |
Phone
905.849.7007
Fax
905.849.7883
Website

* Due to the high volumes of patients, registration may be closed earlier than stated hours.
MCI THE DOCTOR'S OFFICE™ cares for patients through Family practice and Walk-In medical care in Ontario and Alberta. MCI currently has twenty-five clinics that allow us to further our mission to be the "First Choice For Healthcare". We look forward to our clinics being an integral part of every neighbourhood and to provide quality care and services where we are located.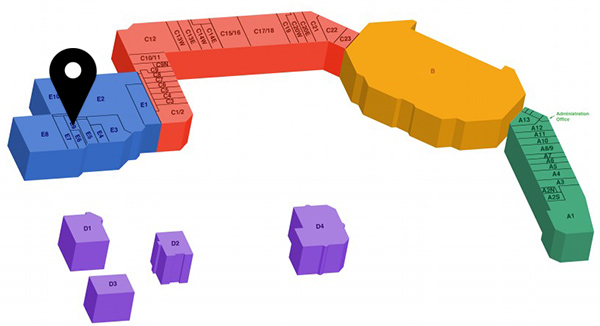 Arguably the most experienced family practice management company in Canada, MCI is celebrating their 30th anniversary in 2017. MCI is a Canadian firm that specializes in helping physicians improve their lifestyle and focus 100% on patient care because MCI assumes full responsibility for all administration and clinic operations. MCI is a division of Altima Healthcare and sister company to Altima Dental centres and Altima Physiotherapy and Rehabilitation clinics.
A Special Note to Our Patients
All of the doctors at The Doctor's Office are dedicated, caring professionals who have chosen to practice medicine as the result of a heartfelt desire to help people. The reality of medicine today is that the system is overburdened, physicians are being asked to handle more patients and a wider range of medical issues each day. We ask that you please understand if you are kept waiting. Please be patient. We are doing our best and when your turn comes your concerns will also be given an appropriate amount of time and attention.
Ontario Health Cards.
It is a strict government policy that Ontario residents are required to present a valid Ontario Health Card each time they are seen by a physician. It is very important that you inform the receptionist if there is any change in your personal information (i.e. address, telephone number etc.) or health card status. Patients without a valid Ontario Health Card are required to make payment for services rendered at the time of their visit. The same applies to services not covered by OHIP. Travellers covered by private insurance will be asked to settle their account at the time of the visit. We do not bill private insurance companies. Appointment or Walk-in.
You do not need an appointment to see a walk-in doctor. When making an appointment with your family physician, the receptionist will ask about the nature of your problem to allocate the appropriate amount of time. Multiple problems may require more than one appointment.
Cancellations
Cancellations should be made 48 hours in advance as this frees a spot for someone waiting for an appointment. Missed appointments without prior notice will be charged a fee.
Complete Physicals
Complete physicals are booked once a year and should be booked well in advance. Yearly physicals give the physician an opportunity to assess you when you are healthy, renew prescriptions and discuss preventative health care. Please arrive at least 10 minutes early for a physical. The nurse will require time to do a preliminary work-up.
Laboratory Test & X-ray Results
Due to the volume of test results coming to the clinic each day, normal results will not be reported to the patient. We will contact patients with abnormal results or for tests that require a follow-up visit. Pregnancy test results will be called to the patient. If you wish to discuss test results with your physician, please book a follow-up appointment for one to two weeks after the tests are done. The laboratory service is one we are pleased to provide to our patients. However, please note, only tests accompanied by a requisition from a physician in our clinic can be processed due to government license regulations.
Telephone Calls
If you have a medical problem or question you wish to discuss, please make an appointment or come to the walk-in. Most medical questions need to be dealt with by a physician in order to assess the problem and document matters properly.
Emergency Numbers:
Telehealth
General Information & Advice
1.866.797.0000
Family Health Group
Telephone Assistance
1.866.553.7205
Medvisit
Emergency Housecalls (8am to 11:30pm)
416.631.3000
Hospital for Sick Children
Emergency Room
416.813.5807
Oakville Trafalgar Memorial Hospital
Emergency Room
905.845.2571
Doctors:
Family Practice:
Walk-In:
Dr. Bevin Hamlet
Dr. Hement Katarey
Dr. Randa Girgis
Walk-In & Family Practice:
Dr. Mamta Katarey
Dr. Nataliya Vasylevych
Specialists:
Dr. S. Feroze – Gynecologist
Dr. F. Hamideh – Rheumatologist