Store Hours
| | |
| --- | --- |
| Mon - Fri | 9:00 AM - 6:30 PM |
| Sat | 10:00 AM - 3:00 PM |
| Sun | Closed |
Phone
905-338-2835
Fax
905-338-8523
Website

Founded in 1907, UPS is the world's largest package delivery company and a leading global provider of specialized transportation and logistics services. Using advanced technology, access to global resources, and an integrated network of physical, technological, and human assets, UPS provides a powerful competitive advantage that can help you earn repeat customers and grow your business. UPS offers one convenient location for all your business needs!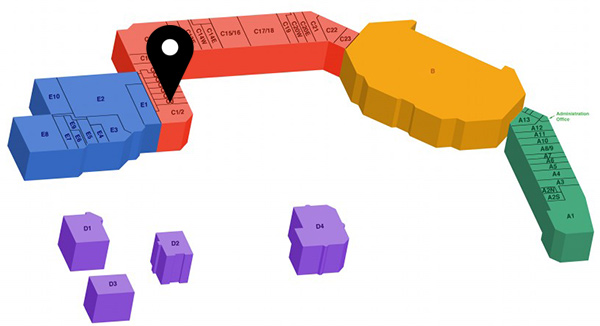 Document Services
The UPS Store locations offer a wide range of document services, including colour and black & white copies, digital printing, offset printing for business cards and brochures, binding, laminating and other finishing services, as well as paper and office supplies.
Shipping
The UPS Store locations ship everything from business documents to product samples to valuable paintings to oversized and oddly shaped items like snowboards. Our locations offer a full range of shipping options through UPS. Contact the nearest location for service availability and pricing.
Shipping a delicate product sample, computer, or maybe a surfboard? The UPS Store shipping services will fit your needs. Our locations offer an exclusive shipping service, as well as packaging and crating, for oversized packages.
Shipping an even bigger item? A pool table? Do you or your business need to ship something that's a little larger? A lot larger? Most of our locations offer a competitively priced solution for your shipment, no matter how large. You can choose from a variety of shipping options. Contact your nearest location for pricing and service availability.
Package Tracking
Use the Tracking feature to follow your package from shipment to delivery
Packaging
Have your items organized and expertly packed at your nearest UPS Store location. We can even custom crate your items for shipment. Want to package the item yourself? We have the products you need to package your item to ensure it's safe arrival.
Mail Receiving Services
At almost every location of The UPS Store, you can get a mailbox with a real street address and secure 24-hour access to mail and postal deliveries. Additional services include mail forwarding; fax receiving and the ability to call in and check for new mail. It's so much more than just a mailbox – it's a whole range on convenient services.
Moving Supplies
Most of our locations also offer packaging supplies, moving supplies and can arrange for local pick-ups for items of any size.
More Services
Many of our locations offer computer time rental services complete with printing and scanning capabilities. Other services offered in store include faxing services (sending and receiving), rubber stamps and engraving, office and mailing supplies, etc.