Store Hours
| | |
| --- | --- |
| Mon | 8:00 AM - 11:00 AM |
| | 2:30 PM - 6:30 PM |
| Tue | 8:00 AM - 11:00 AM |
| Wed - Thu | 8:00 AM - 11:00 AM |
| | 2:30 PM - 6:30 PM |
| Fri | Closed |
| Sat | Closed |
| Sun | Closed |
Phone
905-849-1400
Fax
905-849-1825
Website

Dr. Dave Healey and staff are committed to providing the highest quality Chiropractic care for the detection and correction of your spinal nerve interference. When such interference is removed, you will experience a higher level of health and well-being. Dr. Healey's care will help you overcome chronic conditions such as migraine headaches, tension headaches, neck and back pain, breathing difficulties, digestive upset and many other functional disorders. Dr. Healey has been in practice since 1976 and continues to upgrade his knowledge and skills to provide the best care possible for his practice members. To find out if spinal nerve interference is a root cause of your health problems, call 905-849-1400 to schedule an assessment.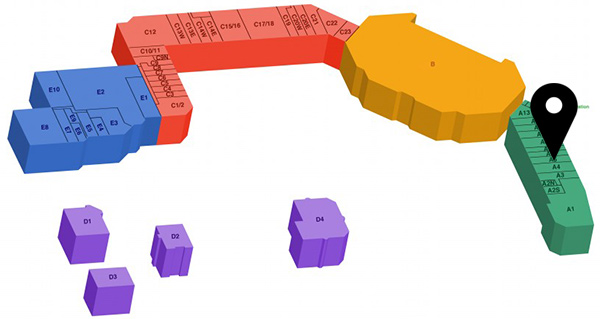 Oakville's most experienced chiropractor! Dr. David Healey, D.C
Dr. Healey has been in private practice since graduating from Canadian Memorial Chiropractic College, in Toronto, in 1976. Prior to Chiropractic College, he earned a Bachelor of Commerce degree from Queen's University, in Kingston, and attended University of Toronto Law School for two years. Midway through his second year at law school, he realized that his own health had improved a great deal as a result of regular chiropractic care, and he decided to make a fundamental shift in career plans to become a chiropractor. Dr. Healey established his first practice in Toronto in 1976, and began a second in Mississauga in 1984. By 1986 he had sold both of these practices and established Upper Oakville Chiropractic, in Oakville, where he currently practices.
Although he has studied and practiced a number of chiropractic techniques over the years, Dr. Healey currently uses the gentle Activator Method Chiropractic Technique. He earned his Advanced Proficient Rating in Activator Methods in 1993. He also uses the Thompson Terminal Point Technique, and Diversified adjusting methods.
Dr. Healey is a member of the Chiropractic Awareness Council, which is a professional association based in Ontario that promotes public awareness of Chiropractic. He has been a member of the Board of Regents of Sherman College of Chiropractic, in South Carolina, USA since 1992. He has been an active member of the Halton – Peel Chiropractic Society since its inception in 1986.Dr. Healey enjoys community outreach activities and has conducted health workshops for various businesses including AECL, Ford of Canada, TDL (Corporate Head Office for Tim Horton's), and HATCH Engineering. Dr. Healey regularly attends post-graduate seminars and workshops to keep abreast of new developments in his profession. Early in his chiropractic career, Dr. Healey realized that his primary role as a chiropractor is to release the tremendous potential for health and healing that exists within the human body.
Dr. Healey, and his wife Kathy, have lived in Oakville since 1985 and have four children. They feel very fortunate to be able to live and work in the same vibrant and welcoming community.
UNDERSTANDING… Einstein and Chiropractic
Here's something I bet you didn't know; the brilliant scientist, Albert Einstein, shared an important point of view with Chiropractic. Let me explain the connection. In 1905, Einstein proposed his revolutionary theory of matter and energy, which is expressed in the well known equation E = Mc2. Essentially, Einstein's Theory ofRelativity describes that matter is simply organized energy.
Like Einstein's Theory of Relativity, the fundamental principle of Chiropractic states that all living things are an expression of organized energy. Early in the 1900s, just around the same time that Einstein was proposing this scientific theory, the founders of Chiropractic were developing a similar philosophy that would help people better understand the fundamental way that energy functions in the human body.
Let's apply Einstein's theory to the Chiropractic model. If the flow of energy between the brain and the tissue cells of the body is disturbed, disorganization and disease result. Chiropractic adjustments keep the nerve pathways clear of interference so that energy can flow through the body. When energy passes through your nerves properly, your body remains in balance, and you experience better health and well-being.
So, the next time you hear someone refer to the famous formula, E = Mc2, remember that Einstein and Chiropractic have something very important in common. They share a fundamental understanding of matter and energy.
The above article was written by Dr. Dave Healey, Chiropractor. He has been contributing to the better health of the people of Oakville for over 28 years. For more information, or a courtesy consultation, please call Dr. Healey at Upper Oakville Chiropractic Centre, at (905) 849-1400.