Store Hours
| | |
| --- | --- |
| Mon | Closed |
| Tue | 12:00 PM - 5:00 PM |
| Wed | 12:00 PM - 5:00 PM |
| Thu | 12:00 PM - 5:00 PM |
| Fri | 12:00 PM - 5:00 PM |
| Sat | 10:00 AM - 4:00 PM |
| Sun | Closed |
Website



We are available for evening bottling sessions by appointment.
From "Amarone to Zinfandel", Wines Unlimited is dedicated to providing high quality wine products that you can make on their premises. Renowned for their personal service, Wines Unlimited also offers the same high quality wine kits for the home winemaker as well as related retail items for the wine lover in all of us.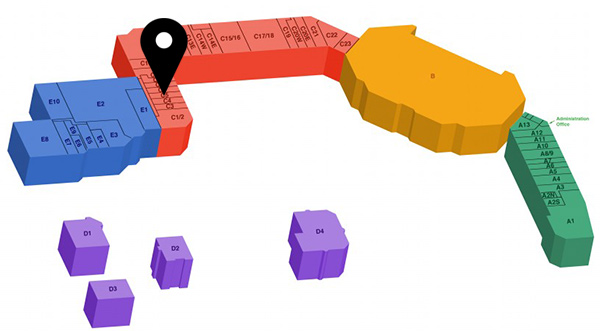 RQ 2022 – The iOle! Collection
This year Restricted Quantities invites you to experience craft winemaking through five of the most thrilling dances from around the world in, The iOle! Collection.
Raise your glasses to an exceptional cast of premium wines – La Cueca, El Tango, La Zambra, El Pasodoble and El Flamenco.  Immerse yourself in the rich and passionate wine and dance cultures of Spain, Argentina and Chile.
La Cueca – Chile – Sauvignon Blanc
Release date January 2022
El Tango – Argentina – Malbec Bonardo Syrah
Release date January 2022
La Zambra – Spain – La Monastrell
Release date February 2022
El Pasodoble – Spain – Petit Verdot
Release date March 2022
El Flamenco – Spain – Rose Garnacha
Release date April 2022
These wines are always the best we ever make each year – so don't miss out!

| | |
| --- | --- |
| | Please note that this year we will not be taking pre-orders for these spectacular wines.   Instead we will be selling our allocated number of batches of each wine on a first come, first served basis. |
Have some fun making your own wine
Here at Wines Unlimited we have a large stock of grape juices and "skins" from the very best grape growing terroirs around the world – Australia, France, California, New Zealand, Italy, South Africa, Chile, Spain, Germany and Argentina.
At a fraction of the price you are paying for commercial wine at the LCBO, why not invest in making your own wine and if you want to impress add your own personalized labels to the finished product.
We stock a very wide range of wines at very affordable prices.  Our wines start from $140 for approximately 30 bottles through to our premium range, which we sell at a very competitive $245 per 30 bottles.  These prices are fully inclusive of HST, standard labels, corks and shrinks – the only thing you need to bring are your own bottles or for $1.25 per bottle we can provide them as well.
The winemaking process
Once you have chosen your wine you'll need to come in and start the winemaking process.  This first step usually takes a couple of minutes and involves adding the yeast to the grape juice.  The full winemaking process takes between 5-8 weeks depending on the style of wine you have chosen.  And then all you have to do is sit back and wait – we'll do all the hard work to get your wine ready for you to enjoy.  Although all our customers are very welcome to stop by anytime to see how their wine is doing.
Once the wines have gone through stabilization and filtering we will give you a call to set up an appointment to come in and bottle your wines.  In your bottling appointment, you will clean your existing bottles (or we can provide new bottles for you), fill the bottles with wine, cork them, put shrink wrapped caps on and label your wine.  And most importantly of all, you finally get to try what you've been waiting for – and your wine will certainly not disappoint!