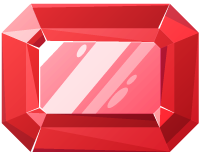 Canadians now turn to Buck or Two when searching for reasonably priced daily necessities. With locations all over Canada, it is one of the biggest specialty franchise chains in that country. Residents of Oakville can conveniently find all of their necessities at the Upper Oakville Shopping Centre at fair prices. The store is owned by Akshay and Malvika Dev, who have made it their mission to provide their customers with the best shopping experience.
Your Neighborhood Dollar Store
Every customer who walks through their door is treated with care by Akshay, Malvika, and their team of devoted sales associates. Upper Oakville Buck or Two is more than just a franchise focused on expanding a profitable business. They are companies that give Oakville customers a place to browse various brands and find new treasures. Customers can purchase party supplies, cards, office and school supplies, toys, handmade home goods, and more. Any essential items can be found at the Upper Oakville location.
A loonie, a toonie or less
During these tough economic times, Upper Oakville Buck or Two Plus has continued their commitment to offer products at a very low price. The time when products were still available at a low price at dollar stores has passed. Upper Oakville Buck or Two Plus, however, intends to keep promoting commonplace goods at low prices to help the Oakville neighbourhood during these tough times. Their objectives and next move are to continue being one of Canada's favourite places while concentrating on being a place that is convenient for everyone.
Upper Oakville Buck or Two Plus has everything you and your loved ones need. Visit Upper Oakville Shopping Centre Buck or Two Plus at 1011 Upper Middle Rd E Suite 12, Oakville, ON L6H 4L2