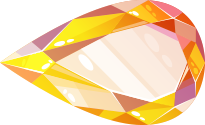 MCI The Doctor's Office is a well-known healthcare company founded in Ontario and Alberta, Canada. It is well known for its excellent medical care provided by a team of dedicated and skilled medical professionals. Over 2.4 million Canadians have received high-quality healthcare services from MCI for more than 35 years. MCI currently has 25 clinics to meet the healthcare needs of Canadians and has expanded its services across the country. Upper Oakville Shopping Centre is home to the clinic in Oakville, where clients can receive first-rate medical attention from the MCI staff.
Multi-Service Medical Care
At Upper Oakville MCI, they are committed to providing exceptional family practice and walk-in medical services to patients in Oakville. The location boasts a diverse range of healthcare services, thanks to their team of dedicated doctors. Patients with chronic inflammatory conditions can book an appointment with Dr. F. Hamideh, while parents seeking consultation with a general pediatrician can schedule an appointment with Dr. Vidushi Khatri. Additionally, the MCI location offers family practice services to Oakville families, with Dr. Shroff serving as their family physician. They are currently accepting new patients and encourage families to book an appointment with Dr. Shroff for all their family practice needs.
Back To Normal
2020 was a tough two-year battle for many around the world, especially healthcare providers. Despite the challenges brought about by the pandemic, the Upper Oakville MCI has implemented several health protocols aimed at ensuring the well-being of their patients. Following strict health and safety practices in their facility for in-person appointments. As well as suggesting virtual appointments with MCI doctors in Ontario. These measures have been put in place to help establish a sense of normalcy and provide patients with the assurance that their health needs is important to them, and will be taken care of.
Click here to book an appointment with Upper Oakville Shopping Centre's MCI The Doctors Office's best physician. Walk-in are also welcome as well! Visit the Upper Oakville location at 1011 Upper Middle Road East, Oakville, ON L6H 4L1