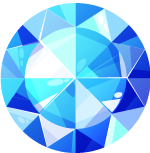 London Gold in Upper Oakville Shopping Centre is a trusted source for fine jewellery for over 40 years.. This locally owned Canadian establishment takes pride in its family-centric approach to business, offering a diverse range of stunning jewelry that appeals to all tastes and preferences. From classic and timeless designs to modern and trendy pieces, London Gold's jewelry selection will leave a lasting impression.
Buy, Customize, Repair or Sell
The helpful staff at London Gold in Upper Oakville has made buying jewellery much simpler. They sell top-notch jewelry and offer detailed product info to customers. London Gold also provides customized design options, allowing their Oakville clients the option to create pieces that are one of a kind at a fraction of the cost. Additionally, clients can also bring their broken gold, old gold bracelets, earrings, chains, or scrap gold they can sell to London Gold for a fair value purchase.
High Quality, Unique, with Value
For those in search of exceptional jewelry for themselves or a special someone, London Gold is a destination worth considering. The staff at London Gold is committed to working closely with each customer and providing only the highest quality items. They share their extensive knowledge of various types of jewelry, offer unmatched advice, and respond to all inquiries with professionalism. Customers can also learn about different gem options and their price differences to ensure that they understand their purchase's value. The team guarantees reliable consultations and ensures that customers leave with the jewelry they desire. London Gold can be trusted to exceed expectations and provide the perfect piece.
Looking to buy the perfect jewelry, customize rings, necklaces and more for yourself or your loved ones, or sell your old jewelry? Click here to learn more. Or visit London Gold Oakville at Upper Oakville Shopping Centre at