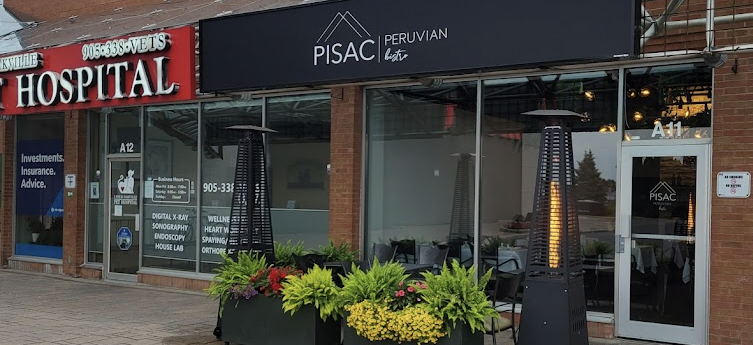 A culinary journey that originated in the bustling streets of Lima, Peru, has unfolded in the heart of Oakville. In February of this year, Chef Renzo Galleno and his family opened a new Peruvian gem called Pisac Peruvian Bistro, their second location in Ontario. This new gem is poised to become the latest sensation in Upper Oakville Shopping Centre and is one of the few Peruvian restaurants in the town.
From Toronto to Oakville: A Culinary Journey
Pisac Peruvian Bistro in Upper Oakville is a tale of culinary dedication. Motivated by his love of real Peruvian food, Chef Galleno set out on this adventure more than four years ago. His first venture in Toronto set the stage, and in February, he expanded to Oakville. The charming new eatery, which draws a varied clientele of foodies excited to try Peruvian cuisine, has swiftly grown to be a valued neighbourhood treasure.
A Dining Experience Like No Other
Residents of Oakville can enjoy a distinctive and genuine Peruvian experience at Pisac Peruvian Bistro. The intriguing design and varied menu reflect Chef Galleno's commitment to taking diners to Peru. Every dish is a work of art that provides a comprehensive exploration of Peruvian cuisine. It's a cultural gateway that shares the essence of Peru with the community.
The Road Ahead
As Pisac Peruvian Bistro continues to win the hearts and palates of Oakville residents, Chef Galleno and his family have ambitious plans to continue making amazing dishes for those to experience. Pisac Peruvian Bistro promises an unforgettable adventure that will leave you craving more.
Come savour the true essence of Peru right in the city of Oakville! Click here to learn more about Upper Oakville Shopping Centres Pisac Peruvian Bistro.