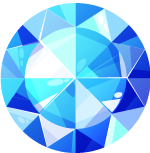 This summer, Upper Oakville Shopping Centre welcomed a new culinary gem to its family. From Montreal to the heart of Oakville, a little slice of Lebanon has come alive in the form of a restaurant called Boustan. A few months after their grand opening this summer, the Upper Oakville location—owned by the resilient Suchitra Goyal—has become a fixture in the Oakville community, winning over the hearts and palates of both locals and tourists.
True Lebanese Cuisine
Owner Suchitra has embarked on her journey, opening the first Oakville location of the Montreal franchise. With an extensive background in the culinary business, Suchitra has made it her mission to share the authentic flavours of Lebanon with the residents of Oakville. A labour of love, Boustan is a testament to her dedication and passion for creating a welcoming space where people can savour the essence of Middle Eastern cuisine.
The Upper Oakville location is a sensory feast with the inviting aroma of spices and freshly made Lebanese dishes. The menu offers a delectable array of Lebanese dishes that transport customers back to the Middle East. Including shawarma, salads, appetizers, and other classic dishes
More to Come
As Upper Oakville Boustan continues to settle in, Suchitra and her dedicated staff are committed to maintaining their commitment to providing a top-notch dining experience. They aim to continually enhance and expand their offerings, ensuring that their customers receive the very best in culinary delights and impeccable service.
Looking to experience the taste of Lebanese cuisine? Look no further! Visit Upper Oakville Shopping Centre Boustan and experience unique Lebanese cuisine.