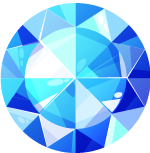 Upper Oakville Shopping Centre's Tek Klinik has gone above and beyond to provide Oakville residents with board-level in-house repair services. The Upper Oakville location was taken over by Syed Arslan Ali in November 2022, an electronic repair technician with 9 years of experience. The now family-owned repair shop has made it their goal to fix bad days, ruined plans, and close calls encounter with our favourite devices.
Buy, Sale, Trade, Fix
At Upper Oakville Centre Tek Klinik, they believe that high-quality repair should be within everyone's reach. The family-owned business has committed to providing their customers with the top of line repair solutions at the best price. Provide cellphone and MacBook repairs, screen replacement, and battery and charging port replacement. The Tek Klinik team of certified skilled technicians have gone above and beyond to become one of the top repair shops in Oakville. Introducing micro soldering repair, a rare service that not many shops provide in-house. Upper Oakville Tek Klinik also provides Oakville residents with the option to purchase, trade or sell new, slightly used, or reconditioned devices.
What's next
Syed and his family plan to continue providing their customers with new phones, accessories, and device repairs. The repair shop has been working with different cellular companies, such as Rogers, Bell, and Freedom Mobile, to provide plans and phone bundles to their customers.
In addition, they are also planning to enhance their customer repair experience. The Upper Oakville location is working on setting up a live repair update which will allow their customers to check in on their devices and review their repair process as they wait for their devices to be repaired.
Looking to repair your phone or computer, purchase or trade for a new one, or buy a few cellular accessories? Click here to learn more.