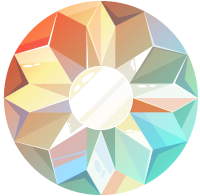 Hearing Institute of Ontario
The advancement of technology has made it much easier to enhance the quality of hearing for a wide range of clients. Giving many people a solution to improve their hearing and communication. A solution that Upper Oakville's Hearing Institution has provided to their Oakville clients for over a year. A service that they guarantee will satisfy their client's hearing healthcare needs.
Improving Quality of Life
The independent, privately owned business has offered Oakville residents easily accessible and cost-effective hearing healthcare options. For the past 15 months, President Jim Ronald and his team of certified audiologists have worked with their clients to make sure they receive the best hearing aids available from reputable suppliers.
With over 50 years of combined audiology experience, the Upper Oakville Hearing Institute of Ontario understands that each person who walks through their door has a unique situation. Their goal is to listen to their client's needs and concerns and provide the best solution to improve their personal life, work life and relationships in three steps. Evaluate the situation and listen to their needs; recommend the best hearing aid technology; and offer support to ensure their clients' satisfaction.
What's New
The Upper Oakville Hearing Institute of Ontario intends to keep enabling those with hearing loss to hear better without straining their ears.
As part of the clinic's ongoing commitment to providing accessible and affordable hearing care, Upper Oakville's Hearing Institute of Ontario is pleased to introduce Arshdeep Rao as its new lead audiologist. Arshdeep plans to continue to educate her clients on the innovative benefits of advanced audiology in their everyday lives.
Looking to learn more about the service available at Upper Oakville Shopping Centre Hearing Institute of Ontario? Or looking to book an appointment? Click here.