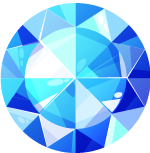 Tikka Talks Indian Bistro
Tikka Talks Indian Bistro, formerly known as Oakville Biryani House, is a distinguished eatery that specializes in South Indian cuisine. This restaurant, which is located in the Upper Oakville Shopping Centre, is well known for serving the neighbourhood the most delectable, genuine, and alluring Indian food. The owner, Kunal Dhuparand, and his staff are passionate about supplying only the freshest and tastiest meals that are sure to please every palate. Whether you are looking for a taste of comfort food cooked at home or an exotic culinary experience, Tikka Talks Indian Bistro is unquestionably worthwhile.
Fusion Of Culture 
Upper Oakville Tikka Talks is a renowned restaurant that caters to the taste buds of Oakville's residents with its rich flavours, vibrant colours, and a diverse mix of spices. The menu boasts an extensive selection of delectable dishes that cater to both vegetarians and non-vegetarians alike. The chefs at Upper Oakville Tikka Talks are committed to using only the freshest ingredients to create delicious meals that are sure to tantalize your taste buds.
Benefits of Indian cuisine
At Upper Oakville Tikka Talks Indian Bistro, the chef takes great pride in meticulously preparing each dish with utmost care and dedication. Every mouthful is a delectable experience that is not only satisfying to the taste buds but also provides a plethora of health benefits. Indian cuisines have been known to improve your vision, boost your energy levels, and offer a rich source of essential vitamins such as A, B, C, and E.
Craving the delicious taste of North and South authentic Indian cuisine? Look no further. Click here to book a reservation or order online at Upper Oakville Shopping Centre's Tikka Talks Indian Bistro.