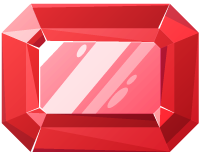 For over six decades, Shoppers Drug Mart has stood as a steadfast ally, supporting Canadians to the fullest. With a strong presence across 1,300 locations in Canada, it's an essential part of communities nationwide. Including the Shoppers Drug Mart location located in the heart of Upper Oakville Shopping Centre—a location that has become a cherished treasure, serving as an undeniable hub for residents of all ages.
A One-stop Stop Shop for All Needs
Shoppers Drug Mart has evolved into a multifaceted haven beyond its primary pharmacy role. The Upper Oakville location's aisles brim with an extensive array of products, from personal care items to cosmetics, groceries, and greeting cards. The store's exceptional staff, easily recognizable by their distinctive blue uniforms and welcoming demeanour, warmly welcomes visitors. They transcend the role of salespeople by providing expert guidance and forging genuine connections with customers. Their dedication extends to the community, as they actively participate in local events and charity drives, thereby solidifying their integral role.
Pillar to the Community
What sets Upper Oakville Shoppers Drug Mart apart is their unwavering commitment to the community. This commitment goes beyond just words; it is evident in their actions. Upper Oakville Shoppers Drugs Mart contributes to local events and charity drives. As well as supporting Shoppers Drug Mart's "For Women's Health" campaign that empowers women to make this health a priority. In total, Shopper Drug Marts Canada-wide have been able to raise over $5 Million in funds to support local organizations benefiting women's health.
As the community continues to grow and change, Upper Oakville's Shoppers Drug Mart stands as a steadfast landmark. Whether residents are in search of everyday necessities or more specialized items, the Upper Oakville location has them covered. To explore the extensive array of products and services offered, click here for more information.