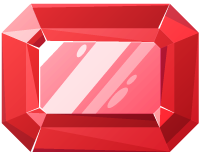 With 20 years of experience, Kelvin Wu has served the best Asian cuisine. In 2008, he took his passion for cooking Asian cuisine and opened China Chopsticks in the Upper Oakville Shopping Centre. Bring the taste of Cantonese, Hunan, Mandarin & Szechuan Style dishes to many Oakville residents to experience.
Authentic and Fresh to Order
When customers enter, they are always greeted with a smile and served with the best customer service. For each authentic Chinese meal, Kelvin and his staff have ensured that each of their customers receives meals that are always fresh and made to order. Made with 100% vegetable oil and no MSG. With over 250+ delicious cuisine options to choose from, their customers can experience the taste of Cantonese, Hunan, Mandarin, and Szechuan styles. Including their house-made official China Chopstick sauce, which is served with special dishes. A sauce that is very important to them.
What's to Come
Upper Oakville's China Chopsticks aims to continue to be the best authentic Chinese food restaurant with dine-in and take out options. A few months ago, Upper Oakville China Chopstick introduced their new menu, adding more tasty authentic Chinese cuisine options. Including their new mouth-watering Spicy Crispy Ginger Beef served with rice. They have also included new lunch specials and multiple discount options, including a 10% discount for Sheridan College students. Ensuring their Oakville customers know they are here to serve the best Asian cuisine they will enjoy.
Craving some delicious, authentic Chinese cuisine, Visit Upper Oakville Shopping Centre China Chopstick at 1011 Upper Middle Road E #E7, Oakville, Ontario.