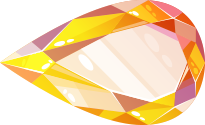 For over 35 years, Paramjit Singh has maintained a close relationship with their Oakville customer to ensure they find what they seek at their convenience. Formally known as the Hasty Market, Oakville Market has become a location well known to Oakville residents as their go-to location for items.
Everything At your Convivence
At Oakville Market, Oakville customers can rest assured that the items they need will be readily available. For 7 days a week from 6 AM – 10 PM, Paramjit and his family have Oakville customers who can come in to purchase snacks, lottery tickets, thank you cards, and even fireworks to celebrate festive holidays with their loved ones.
The preferred location takes pride in being a full-service Canada Post location with longer hours than most postal locations. Allowing their customers to ship and receive packages and purchase souvenir coins to gift to their friends and family. The location also includes Puff Puff vape, a unique vapour and e-Liquid store that offers a variety of high-quality electronic cigarettes from top-selling brands.
Giving Back to the Community
The Canadian-owned and family-owned location has become a pillar at the Upper Oakville Shopping Centre. Oakville Market plans to continue growing their business to ensure that any items they seek can be obtained at their location.
Oakville Market has also done their part by giving back to the community of Oakville. As a resident of Oakville, Paramjit and his family have contributed to the success of the Oakville community by working with other organizations and causes to give back to the community. Supporting organizations holding events to support the children of Oakville and supporting Oakville's hospital through various donations.
Looking for a location that has everything at your convivence? Visit Upper Oakville Shopping Centre's Oakville Market at 1011 Upper Middle Rd E Unit A4, Oakville, ON L6H 4L2.