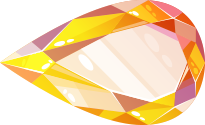 Dr. Cuddy Dentist, located in the heart of Upper Oakville Shopping Centre, has embodied the essence of exceptional oral care and radiant smiles throughout Oakville. The practice prides itself on providing top-notch oral care services that are tailored to meet the unique and diverse needs of their patients. Dr. Cuddy Dentist has been serving the Oakville community for many years and has become a trusted and respected name in the industry.
Where Smiles Begin
Dr. Kevin Cuddy's dental office isn't just a place to get your teeth cleaner. It is a location that promotes oral health and well-being. Upon arrival, clients are greeted by the friendly staff working at the front desk. Since 1986, the Upper Oakville Dentist office has provided a wide range of dental services to meet the diverse needs of their patients, including preventive, cosmetic and restorative dentistry, emergency care and more. With cutting-edge equipment, Dr Cuddy has ensured that the best care is provided.
Patient-Centered Care
For many Oakville residents, Dr Cuddy and his staff have prioritized their oral care needs by creating a comfortable and calming environment. Each patient is treated as an individual by Dr. Cuddy and his staff, who take the time to get to know them and their concerns. They go above and beyond what is typically anticipated from a dental office to provide individualized care and attention that is tailored to each patient's specific needs. Patients at Dr. Cuddy's office are treated as more than just a number; their oral health and well-being are the top priorities of Upper Oakville Dr. Cuddy Dentist.
Dr Cuddy Dentist is here to provide the best oral care one needs. To learn more about Dr. Cuddy's services, visit Dr. Cuddy's Dentist at 1011 Upper Middle Rd E, Oakville, ON L6H 4L4.