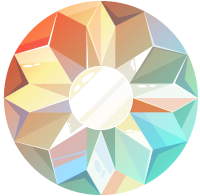 The Oakville Academy For The Arts
Nestled in the heart of the Upper Oakville Shopping Centre is the Oakville Academy for the Arts (OAA). The OOA is more than just an award-winning academy; it is a cherished treasure that brings enrichment to the lives of both its students and the local community. OAA serves as a welcoming haven for young, aspiring artists eager to dive headfirst into the captivating realms of dance, art, drama, and music. This academy serves as the transformative crucible where the dreams of budding artists evolve into vivid and tangible realities.
A Haven for Aspiring Artistic Excellence
For over two decades, founder Heidi Schofield and her dedicated staff have created a nurturing haven for numerous aspiring young artists. The academy's faculty consists of a dynamic blend of experienced individuals who passionately share their wealth of knowledge and artistic expertise.
The academy offers a diverse range of programs in dance, visual arts, music, and drama. Dedicated and experienced teachers instruct students of all ages, helping them learn everything from the poise of classical ballet to the emotional expression of contemporary dance. In the art studios, students refine their skills and techniques, crafting beautiful artwork with brushes on canvases. Additionally, the music classes resound with the melodious sounds of budding musicians, while the drama stage comes alive with the performances of aspiring actors who bring scripts to life with their talents.
Community Engagement
Outside of the classroom, OAA demonstrates a strong commitment to community involvement. Heidi and her dedicated team actively participate in a variety of charitable initiatives across the city of Oakville. These endeavours include working with organizations like Big Brothers and Big Sisters, participating in the Santa Claus Parade, supporting Jumpstart for Kids and supporting numerous other charitable causes. Notably, their collective efforts have resulted in raising over $130,000 in donations for these charitable endeavours.
The Oakville Academy for the Arts is a place where passion and dedication create harmony through the brush strokes of creativity, dramatic expression, melodies that fill the air and movements on the dance floor. To learn more about the program available, click here.