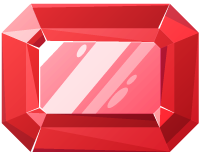 For decades, the Liquor Board of Ontario, known to many as the LCBO, has been an integral part of the community. The Crown Corporation (owned by the Government of Canada) has provided a wide array of beverages. They also foster a sense of togetherness and celebration. Upper Oakville Shopping Centre's LCBO serves as a hub for the community. Where friends and neighbours can come together to share in the joy of finding their favourite beverages and raise a glass to special moments in life.
Every Visit is an Adventure, An Exploration of Flavours
For many, Upper Oakville's LCBO is an essential stop before hosting a dinner party, looking for the perfect wine to gift for a loved one or picking up the perfect drinks to bring to watch an epic game. It is a place where many people can get together with friends, toast to accomplishments, and create priceless memories. At Upper Oakville LCBO, customers can find a proud showcase of wines from local vineyards, crafted beers brewed in local breweries and spirits distilled in local distillery. The staff here are well informed and passionate about the crafted beverages. Recommending the best option to make the night (or day) just right. Allowing those to enjoy the taste of great beverages made in their own backyard.
A Community Asset
Upper Oakville's LCBO has a significant impact that extends beyond its physical store. The Oakville location is actively involved in the LCBO's Spirt of Sustainability (SoS) program, which is dedicated to supporting social and environmental needs at both the local and national levels. This year, the Upper Oakville location is partnering with other LCBO stores to support the "Cheers to Tomorrow" campaign by United Way Centraide. The campaign aims to eradicate poverty by collecting donations that enable agencies across the province to provide essential social services. Customers can contribute by making in-store donations until October 8th.
Looking for the perfect alcohol beverage to cheers any occasion? Click here to learn more about what Upper Oakville Shopping Centre has to offer. (Drink Responsibly; Know you Limit)
Interesting Fact: More than 28,000 alcoholic beverages from more than 80 countries are available on LCBO shelves.