"Eat, Play, Love," a motto that Global Pet Foods, Canada's largest Canadian owned pet retailer, has lived by since 1976. A motto that Brian and his team promote to pet parents in Oakville. For 19 years, the family-run franchise has brought pet parents healthy options for their special family members. Ensuring Oakville pet parents provide their pets with healthy food options to eat, remind them of the importance of playing with them, and express how much they love their pets.
Eat, Play, Love
Brian and his staff have strived to provide pet parents with exceptional customer service and knowledgeable advice. Ensuring their customers leave with t he right product they are looking for to give their pets the best life. The Upper Oakville location has a large variety of pet brands for pet parents to select for their pets. Including 12 local brands of holistic frozen, dried, and Kibble to provide their pets for cats and dogs to birds, fish, and other small animals.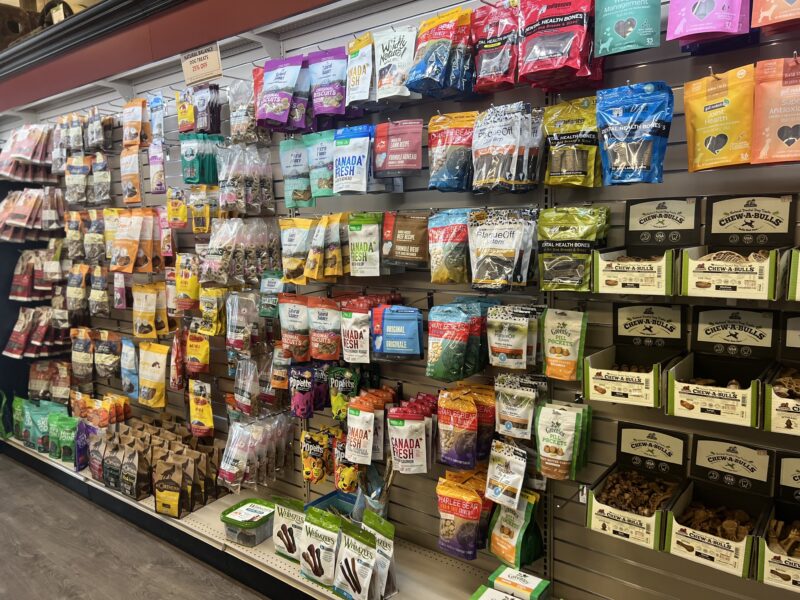 Community Culture
Animal care is Brian and his staff's passion, inside and outside the store. Brian and his family have partnered with local dog parks in the city of Oakville to provide pet parents with many things, such as supplying the park with pop bags.
This holiday, Upper Oakville Global Pet Foods will continue their 18-year-old tradition of giving back to the community during December. Since 2004, Global Pet Foods has raised over $20,000 during their annual "Show Us Your Heart" fundraiser. This December, Global Pet Foods will match the donation with a toy of equal value for every toy purchased. 100% of the donation raised this year will go to a local charity.
The family-run franchise plans to continue to bring Oakville pet parents high-quality essential products their pets need. Brian plans to continue to unique products and ensure that they offer competitive prices. To learn more about Oakville Global Pet Foods and to find out more information on their large variety of natural holistic products, click here.