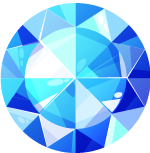 From essential bedding and linens to kitchen appliances and a wide range of home décor, Oakville's Home Sweet Linen has everything you need to spice up your home. After seeing a lack of affordable retailers offering luxurious home décor online and in-store, owners Saeed and Rahana saw an opportunity to use their extensive knowledge of linen to help customers bring their interior visions to life. For 6 years, Home Sweet Linens has opened their doors to provide Oakville residents with a large selection of luxury home decor and bedding.
Bedding, Home Décor and So Much More
Since 2016, Saeed, Rahana, and their staff have worked hard to provide Oakville residents with a wide range of eco-friendly bedding, home décor, and gift options, most of which are made by local Canadian businesses. The Home Sweet Linens team has concentrated on making sure that locals are given top knowledge and expertise on the most current home décor and bedding trends. The team has also provided extensive product knowledge to guide their customers as they choose from Home Sweet Linens' unique collection of high-quality products.
To Their Community
As Oakville residents, Rahana and Saeed have dedicated themselves to giving back to those in need. Rahana and Saeed have made it a priority to support the Oakville community. By supporting local charities and food drives across Oakville. They have also dedicated themselves to supporting their customers. Checking in on their regular customers and assisting them when they are in need, such as helping them out with groceries.
Unique And Coming Soon
Home Sweet Linens plans to continue providing their Oakville customers with a wide selection of linens and other affordable home decor. Looking into new products to add to their collections. The Oakville location also plans to expand their brand by franchising their business throughout the GTA as well as expanding their website to offer more options.
Looking to spice up your home with the latest bedding and home décor, or simply looking for the perfect gift for a loved one? Click here to see Home Sweet Linens' collections.