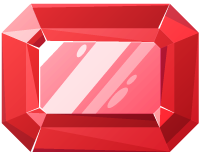 Upper Oakville Shopping Centre's One Health Clubs is more than your average gym. For over a decade, the Oakville fitness center has served the community of Oakville, offering a unique and new approach to each and every fitness and health objective that walks through their door.
Not Your Average Gym
Mariana and her team of knowledgeable nutritionists, instructors and personal trainers have been committed to giving their clients the best health experience possible. Providing a range of fitness services to current and potential members looking for knowledge and guidance on their fitness journey. Including personal one-on-one training, multiple group fitness classes, hot yoga, and many more. Their goal is to work closely with all their members, getting to know every member at the Oakville fitness club who walks through their door to help them build a tailored health plan.
One Club, One Community
One Health Clubs begins and ends not only with their members but also with the community of Oakville. Focusing on not only providing their members with a health experience of a lifetime but also focusing on giving back to the community. Over the years, Oakville's One Health Clubs have run multiple toy and food drives. Most recently, Oakville One Health Clubs worked with a local association collecting winter coats to provide to Canadian refugees. The Oakville Fitness Club plans to continue to help those in need and play a part in strengthening the community.
GYM1 Training 2023
The new year brings a new science-based program to Oakville's One Health Club members. The program has been designed to focus on individual training. A four-to-one training session that allows trainers to focus on each member to provide them with a tailored workout. Each workout focusing on strength training, weight loss, mobility, and more. The program will bring members new fun and motivational workouts and equipment.
To learn more about the One Health Clubs service and membership, as well as more information about the new GYM1 training program, click here.