Since 1924, Hooper's Pharmacy and Vitamin Shop has provided residents of the Greater Toronto Area with a wide range of vitamins, herbal remedies, professional brand supplements, and homeopathic medicines. Richard Diniz (the owner of Upper Oakville Shopping Centre's Hooper's Vitamin Shop) Shop—has worked to establish the facility as a pioneer of cutting-edge natural methods for health and wellness. Opening Four pharmacies throughout the GTA and the Vitamin Shop, which has been in the shopping centre for 25 years.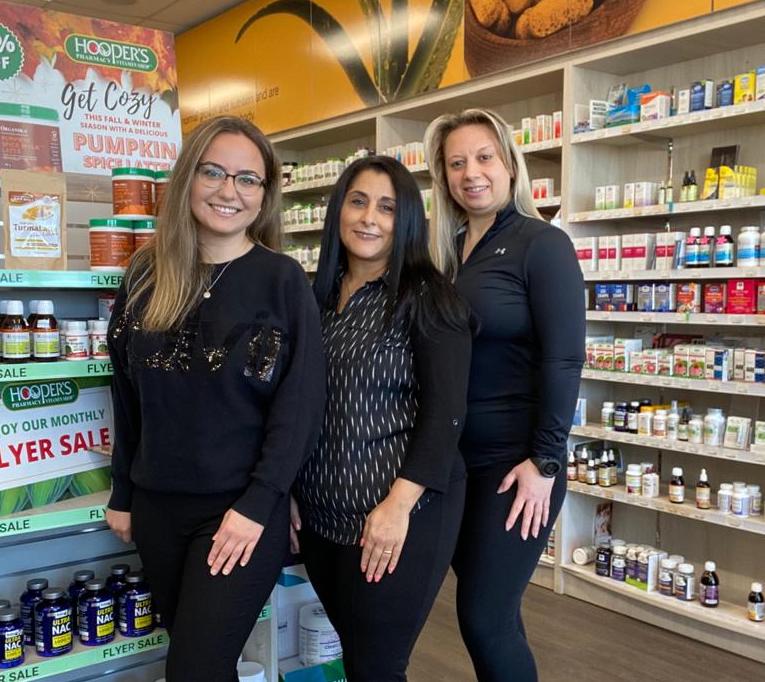 Manger Diana Klimowicz—a holistic nutritionist, reflexologist—and her team of nutritionists and fitness professionals have made it their mission to offer the best service to their customers. Their focus is on providing Oakville residents with expert advice on making safe and informed decisions in regards to their health needs and goals. Recognizing that every person who enters their doors is an individual with different needs. Diana and her team place a strong emphasis on getting to know their customer health needs and providing them with personalized options that address those needs in order to help them find the best possible solution. Even reaching out for additional advice from the lead pharmacists at their pharmacy in Port Credit to ensure their customers receive the supplements they seek and answers to their diet or lifestyle questions.
Diana and Richard plan to continue growing to serve the Oakville community's health. Expanding on their extensive selection of nutraceuticals to continue offering their customers high-quality complementary medicine at competitive prices and to support Oakville residents through the various stages of their lives. To learn more about their services, click here.
Things to know: Complementary Medicine falls beyond the scope of scientific Medicine. The term is used to describe treatment that complements traditional medical approaches, such as Massage, Tai Chi, music therapy, etc.