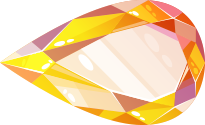 For generations, Oakville residents have cherished the prompt services at Upper Oakville Shopping Centre Parkers Cleaners. Since 1986, the unassuming dry cleaner has been a community staple, weaving their story of trust, dependability, and exceptional service.
The Fabric Whisperers
Upper Oakville Parkers Cleaners distinguishes itself through its unparalleled expertise in dry cleaning a wide range of materials. The Upper Oakville cleaner embraces the innovative wet cleaning dry method, utilizing non-toxic solvents and cutting-edge energy-efficient equipment. Their approach removes tough water-based stains, like sweat, soda, and juice, that most dry cleaning methods can't. At Parkers Cleaners, their unwavering commitment is to consistently deliver impeccable quality, making them the go-to choice for those seeking the utmost in garment care and stain removal.
Beacon of Freshness in The Community
Upper Oakville Parkers Cleaner is more than just a cleaner. The location has become a treasured part of the Oakville community. Building trust to many not only through their amazing services but through their action to give back to those I need. During the winter season, Upper Oakville Parkers Cleaner has partnered with the Oakville Shopping Centre and other businesses in the shopping centre in the Annual Koats 4 Kids Coat Drive. Encouraging Oakville residents to help give back to those who can't afford warm winter coats for their kids (and the child parent).
Got clothing with difficult stains, dirt or grime that you want to remove? Visit Upper Oakville Shopping Centre Parkers Cleaner at 1011 Upper Middle Rd E, Oakville, ON L6H 4L2.