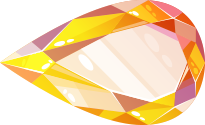 Mastermind Toys has been a trusted source of educational and fun toys for Canadian families for more than 35 years. They started with educational software and home computers but grew to become the biggest toy store for kids. Mastermind Toys is a beloved brand in Canada with 69 locations, including one at Upper Oakville's Shopping Centre. Their toys are fun, educational, and high-quality for children.
Canada's Authority on Play
At Upper Oakville Mastermind Toys, you can find a vast range of toys that will bring joy to both kids and adults. Shopping here is a magical experience for kids, and the expert staff is committed to making it unforgettable. You can choose from over 10,000 options, including toys, games, art supplies, books, and more, suitable for children aged 0 to 11 and beyond.
What's hot this Summer
As summer break begins and kids are free from school, they'll be eager to have an amazing summer experience. At Upper Oakville Mastermind Toys, they aim to make your child's summer an unforgettable one with their 2023 Play Outside the Box guide. Oakville parents can discover a range of engaging collections for kids this summer. From Woohoo Picks to Baskin In the Fun toy and book collections and Making Waves, there is something to keep your children both mentally and physically active. Make the most of the season at Upper Oakville's Mastermind Toys!
Looking for the latest books, toys, and games for your kids and loved ones? Click here to Check out Masterminds Toys' largest play collection. Or Visit Upper Oakville Shopping Centre Mastermind Toys at 1011 Upper Middle Rd E, Oakville, ON L6H 4L3.
Interesting Fact: Did you know Mastermind Toys sells and estimated 150 million LEGOs every year.