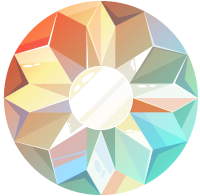 All Parents want the best for their children. They buy them clothing, furniture, and toys to provide them with comfort and joy. However, as their children grow, these items are often outgrown or no longer used, leading to waste and clutter. But there is a solution. Once Upon a Child at Upper Oakville Shopping Centre offers sustainable options for families, promoting the reduce, reuse, and recycle practice of kids' items. By doing so, they are part of the solution to reduce waste and provide quality, safe products for Oakville families.
Style and play in a Sustainable Way
Upper Oakville's Once Upon a Child is committed to helping parents in Oakville by offering affordable and eco-friendly options for their children's fashion and comfort necessities. For over 8 and half years, they have a wide range of high-quality items, including gently used clothing, furniture, toys, and baby gear, all at a fraction of the cost of buying new. Their goal is to support the Oakville community and ensure every child has access to the essentials they need. Owner Kim Rogala and her team are proud to provide this valuable service to the community. Parents are welcome to donate or sell and receive cash on the spot, giving their children's items a new home, for other Oakville parent to purchase a reasonable cost.
Coming Soon
Starting July 2023, Upper Oakville Once Upon a Child will hold Mom and Baby Yoga sessions outside their store. The goal of the initiative is to promote a bond between mothers and their babies through stretching, strengthening, and mindful movement.
Upper Oakville Once Upon A Child is also preparing for the upcoming back to school shopping period. Beginning in August 2023, the Upper Oakville location will roll out their back to school event. With offers on stylish clothing, every child needs to begin their first school year or show off their stylish return. Kim and her staff understand that back to school shopping can be overwhelming and expensive for parents.
Looking to buy, sell, or recycle your gently used or new kids' item? Visit Upper Oakville Shopping Centre's Once Upon a Child or click here to learn more and get in contact with the store.