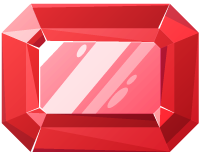 As one of Canada's most important local grocery stores, Metro has opened its doors to enable locals to enjoy its large selection of food and services. For 76 years, Metro, once known to many as Dominion and A&P, has proven itself by reaching its goal of being the top grocery retailer in Ontario. A Goal that Metro Manager Kerry Dugan and his team have worked hard to achieve.
Full Service, local, with an Irresistible Selection
Upper Oakville Metro provides residents with a full range of service departments. From the meat section to the bakery to the flowers shop and prepared dish department, Upper Oakville's Metro has it all. The Upper Oakville location has prided itself on its brands. Including their high-quality in-store brand Irresistibles, which has provided Oakville residents with locally sourced ice cream, mixed berries, and more at a competitive price. Oakville Metro also offers great products at great prices through their in-store brand Selections, which includes a wide variety of low-cost food options. Kerry and his staff have ensured that their Oakville customers leave with everything they are looking to purchase for themselves and their loved ones.
Community Investment
As one of Oakville's top local grocery chains, Upper Oakville Metro has been committed to taking an active role in the community. Following Metro's corporate responsibility approach, Kerry and his team constantly engage with the community by donating to many local charities throughout the year. Donating to local schools and churches, the Food Bank, as well as participating in other activities in the community. The Oakville location has also always stayed on top of all ongoing crises worldwide. Teaming up with well-known organizations such as Centraide and the Canadian Red Cross to collect donations from residents looking to support a cause.
Visit Upper Oakville Shopping Centre Metro at 1011 Upper Middle Rd E, Oakville, On. for all the top-of-the-line groceries.
Interesting Fact – Upper Oakville Metro consists of multicultural staffs that have been working for the company for more than 20+ years.