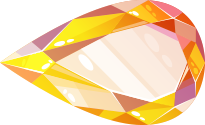 After a trip to the valley and exploring the community, Rovi Anne Lasquite was intrigued by their local business practice of selling healthy and organic products. She knew the community needed a business that not only offered healthy food that was locally sourced but also encouraged them to reduce waste. After researching, she came across The Source Bulk Foods, an Australian brand founded in 2012. In 2019, Rovi Anne opened Oakville's first female owned The Source Bulk Foods location in the Upper Oakville Shopping Centre.
Zero Waste, Smaller Carbon Footsteps
Since opening their doors in 2019, the specialty grocery store has worked tirelessly to become a key location in the Upper Oakville Shopping Centre. Rovi Anne, general manager Nicole, and Sam have provided Oakville residents and tenants in the plaza with various nutritious products. Teaching them about the variety of products they offer and inspiring their purchase decisions. From the nutritional benefits of hibiscus leaves to teaching their customers about the philosophy of zero waste.
Community In Mind
Working with the community and getting them involved in a healthier environment that is eco-friendly is the goal for Rovi Anne and her team. Allowing them to feel good about their shopping experience. Ensuring customers know that their team is here to provide them with their knowledge and customer service for all their shopping needs. 
Following the company's practice, Upper Oakville's The Source Bulk Foods has partnered up with Too Good To Go, an app designed to ensure that good food gets eaten. The Upper Oakville team provides products at an affordable price to consumers to follow their goal of eliminating potential food waste.
What's Next
The Oakville location continues to work with the community, providing Oakville residents with a selection of over 400 healthy bulk foods and educating them on the zero-waste movement. Rovi Anna and her team plan to grow The Source Bulks Food within the community by offering their selection of healthy food and eco-friendly products at the tip of their fingers. The Oakville location plans to launch an online store where customers can order from the comfort of their own. Also, adding a delivery option to make a few Oakville residents' shopping experiences easier and allow them to branch out to other customers. 
To find out more about the variety of products at Upper Oakville Shopping Centre's The Source Bulk Food, click here.
Interesting fact: Zero waste is a set of principles that promotes repurposing and reusing items and avoiding the use of landfills, incinerators, the ocean, and other means of disposing of trash.