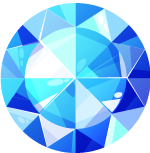 The care of nails, hair, and the body is more than standard grooming, it is self-expression. It is the way in which one connects with themselves and express themselves. At Upper Oakville Shopping Centre Tipsy Nail and Spa, Owner Kathy Wu and her staff have offered professional service to ensure their Oakville clients look their best and feel their best.
They have it all: nails, spa, and more
For 5 years, Upper Oakville's Tipsy Nails & Spa has been dedicated to bringing top of the line spa services and expertise to their clients. Offering different services to cater to the needs of their clients. Such as the standard manicure and pedicure services, massages and body sugaring, facials and waxing, and even professional makeup. Kathy and her staff have ensured that every style presented to them is delivered.
Coming Soon
Upper Oakville Tipsy Nail & Spa plans to continue providing a relaxing nail and spa experience. With her background in Hair, Kathy plans to expand the business to include salon options for their nail and spa service. The Upper Oakville Tipsy Nail & Spa intends to hire additional hairstylists who will provide expert hairstyling services, such as the standard wash and cut and scalping message, to promote circulation and calm the mind.
Looking to book an appointment for a Manicure, pedicure, facial or massage? Click her to get a quote. Or visit Upper Oakville's Tipsy Nail & Spa at 1011 Upper Middle Rd E, Oakville, ON L6H 4L2 .