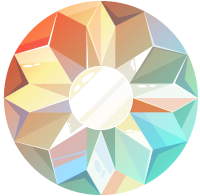 Kumar Yogaretnam and his family recognized the value of family values. From an entry level dishwasher position, Kumar rose to own 20 Swiss Chalet / Harvey's locations across the GTA, including the Swiss Chalet in Upper Oakville Shopping Centre. A location that he runs side by side with his daughter Ashely Perera, the Senior Operations Manager, who grew up watching her father build the family businesses. A location that has become a trusted location for family dining.
Family Friendly, Family Owned
For more than 20 years, Upper Oakville's Swiss Chalet has welcomed families of all kinds through their door to experience their always fresh menu selections. Kumar, Ashley, and their staff have provided a family friendly experience, making it feel like you are eating at your own dining room table. Their goal is to treat all their Oakville guest as part of their own family. Providing them home cooked meals that are fresh daily and never frozen, steering away from the typical fast food environment.
Community Impact
As a family-run company, the Swiss Chalet staff places a high value on its involvement in the Oakville community. Kumar, Ashley, and their team have worked with various schools in the community, setting up tents and serving students, staff, and their families for various fundraisers. The team has also expanded their family style service outside their location. Bringing their famous Rotisserie meal to people's homes. Ensuring that everyone in the community receives a meal. 
Coming together to support the Cancer Society is a movement that is close to the Upper Oakville Swiss Chalet team. As a cancer survivor, Kumar and his family have been involved in different events and fundraisers. Joining the run for Breast Cancer and supporting the Daffodil Campaign during daffodil month. The Upper Oakville Swiss Chalet team plans to continue their tradition and support a cause that is dear to them.
What's next
Upper Oakville's Swiss Chalet intends to continue serving a variety of fresh meals to Oakville families. The Upper Oakville location plans to add new menu items, such as their freshly made, famous rotisserie chicken, with a combined serving of shrimp. Innovations to their current dessert menu is also in the works. The Upper Oakville location plans to launch a new dessert menu with more delicious sweet options to finish their meals.
Craving a Swiss Chalet legendary Rotisserie Chicken meal? Visit Upper Oakville Swiss Chalet at 1011 Upper Middle Rd E,Oakville, On.