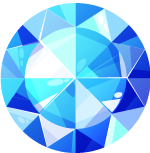 The Centre for Collaborative Health
The Centre for Collaborative Health (CCH) clinic is a gem in Oakville, being the city's first and only collaborative clinic. Since opening in October 2016, the clinic has brought together practitioners from different professions in order to offer Oakville's residents and visitors the best in healthcare to help improve their health.
For owner Richard Diniz (also the owner of Upper Hooper's Vitamin Shop), a collaborative approach to health was the future of healthcare provided to Oakville residents. For six years, Richard, manager Diana K, and the CCH team have revolutionized healthcare for residents. Providing a wide variety of services such as Naturopathic Medicine, Nutrition Counselling, IV Vitamin Therapy, Live Blood Cell Microscopy (in-clinic), and more.
Through the CCH team's integration of services, they are able to build treatment plans that are customized to the needs of their patients. From a patient's first visit and throughout their treatment, the CCH team works seamlessly together to evaluate, diagnose, and provide collaborative treatment. The effectiveness of the treatment plan depends on the combination of practices and knowledge that they have. Communication throughout the treatment is essential to ensure everyone is kept informed and involved and that clients are educated about the benefits of their treatment.
CCH aims to continue to grow, adding new practitioners to its team. As the clinic continues to expand, the combined team's expertise will be able to meet the diverse health needs of many Oakville residents. Click here to learn more about CCH services and to book an appointment to experience a unique approach to your health.