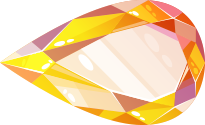 The Oakville Pump & Patio
For over 30 years, The Pump & Patio brand has brough delicious food option to many families in the GTA. As an independently owned location, The Oakville Pump & Patio brand has aimed to go above and beyond other restaurant in the area. Since 2018, Owner Scott Smith, General Manager Ethan Foy and their team have reinvested The Pump & Patio brand with more freshly made food option, a great lineup of craft beer and an updated decor atmosphere.
Food, Drinks and Fun Experience!
From craft beer Thursday to live music Saturday, Oakville residents can rest assured that they will experience top-of-the-line drinks and good options and fun and memorable dining experiences. Whether it's a birthday celebration, a dinner/ lunch date with a significant other or friend, or a quick drink, The Oakville Pump & Patio team will ensure that your need and dining experience expectation has been met. Ethan and his team have gone above and beyond by bringing new exciting experiences based on community feedback and recommendation. Regardless if it's a success or a failed idea, The team takes action.
Giving Back to the Community
Giving back to the Oakville community is The Oakville Pump & Patio's top priority. Each year, Ethan and the Oakville Pump & Patio staff host an event known to many as Breakfast with Santa. The event allows Oakville families the opportunity to enjoy a delicious breakfast and the opportunity to take a photo with Santa himself. For years the event has brought the community the positive spirit of the holiday by bringing the community together. To go above and beyond, the team also ensures each child is left with a smile on their face with a gift from their list to Santa. 
Happy REAL Hour
As the Oakville community continues to grow with more corporate business, The Oakville Pump & Patio plans to bring the city life excitement that is always 5 o'clock somewhere. The Oakville Pump & Patio plans to include a discount menu selection of appetizers and more. With the patio open soon, Oakville locals will be able to come and unwind after a long work day and experience end of the work day deals.
Looking for a drink, great food, and live music all in one place. Head over to the Upper Oakville Shopping Centre's The Oakville Pump and Patio. Click here to check out their menu, order take out or to book a table.