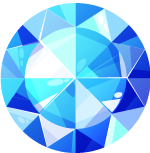 Hitesh Sharma, a specialist in TV and Digital Media, used to visit local The UPS stores to print documents and receive finishing services for his presentations and sales pitches. After working a corporate job for 12 years, he decided to leave and start his own business. In late 2022, Hitesh took over the Upper Oakville Shopping Centre's The UPS Store, using his background in sales and customer service to serve the Oakville community. Today, Hitesh and his team continue to provide exceptional service to their customers.
Service for Your Business and Personal Needs
At Upper Oakville's The UPS Store, serving the Small businesses in Oakville is their biggest goal. As a small business franchise that is locally owned, Hitesh and his team ensure businesses in the community remain on top of their business requirements. Proving printing and shipping service to meet your business needs. Looking for same-day shipping, Upper Oakville's The UPS shop is here to ship your item(s) to its destination. Residents and business owners can also receive passport photos in two minutes at The UPS store location. Any request that is made, their team is ready to assist in any way they can.
More than a Business Service Store
Supporting local small businesses and Oakville residents is a top priority for Upper Oakville The UPS Store. But that support also extends beyond their long list of exceptional services. Upper Oakville The UPS store has been a proud supporter of the Canadian Red Cross, collecting donations from locals to help people and communities when they need it the most. Hitesh plans to brand out to more local charities to give back and help support and build the Oakville community and its residents.
In The Works
Not being able to ship a package seven days a week, print and fax documents, or get any other daily business needs completed every day of the week can be frustrating. To ensure that their Oakville customers get the service they need 7 days a week, The UPS Store is working on extending their hours, opening their service on Sundays.
Looking to Ship a package or print bulk items for your business? Visit Upper Oakville Shopping Centre The UPS Store today at INSERT. Click here to learn more.