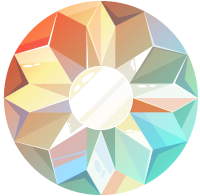 Vereda Central Coffee Roasters
There is no doubt that Colombian coffee is the most well-liked and delicious in the entire world. Colombian coffee is described to be rich and mild in flavour as it grown to perfection in the right climate. In 2018 Owner Jaun and his family brought the taste of Columbian from their cafe to Canada. In July of 2021, Vereda Central Coffee Roasters opened and now educates Oakville coffee lovers on the taste of the farmed variety of Columbian coffee beans.
Taste of Columbia Coffee to Oakville
Oakville coffee lovers can savour the taste of Vereda's carefully sourced coffee beans straight from their farms in Bogota, Colombia. Each cup of coffee is brewed to perfection by Juan and his team of skilled baristas, who take great care in roasting and measuring each cup to enhance its unique flavour. With over 12 different coffee flavours to choose from, customers can be sure to find their favourite. Pair their coffee with one of Vereda's signature empanadas or other delicious food options which each cup.
What's New
Vereda Central Coffee Roasters, Oakville's beloved coffee shop, has now opened its third location in Toronto, bringing the authentic taste of Colombian coffee to the heart of the city. In 2022, Juan and his team proudly launched their new location at the Scotia Plaza. Having started the business in Colombia, they are excited to share the distinctive, natural flavour of their 100% coffee bean with coffee lovers in Toronto.
Experience the rich and velvety flavour of coffee grown in Colombia. Drop by Vereda Central Coffee Roasters located at Upper Oakville Shopping Centre, 1011 Upper Middle Rd E, Oakville, ON L6H 4L3, and indulge in the heavenly taste.
Interesting Fact – Colombia is the world's third largest coffee producer.